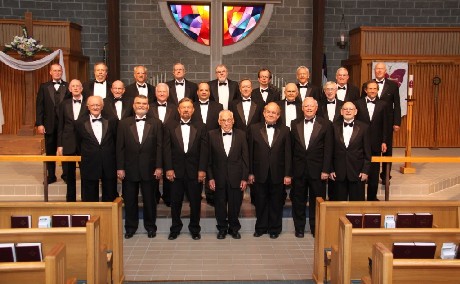 Welcome!
Founded in 1854, the Indianapolis Maennerchor is an open membership men's choir, building on its history as one of the oldest continuously performing choral groups in the United States. Maennerchor invites men from all walks of life to blend their voices in the creation of glorious sound.
Maennerchor enjoys time-honored bonds with the German-American community, its culture, and its heritage. Maennerchor holds a distinctive place among Indianapolis choirs, and consistently strives for musical excellence, responsiveness to our community, and creative growth as an organization.
Performing music which highlights the timeless beauty of male voices
Providing a challenging choral experience and fellowship to its members
Bringing the experience of men's choral music to intergenerational audiences
Encouraging young people to grow past the High School and College music experience
Renewing through song the themes of German culture as it resounds in America's heartland.
Non-Profit Status - 501(c)(3)
A non-profit organization of volunteer singers, the choir is tax-exempt and eligible to receive tax-deductible contributions under section 501(c)(3) of the Internal Revenue Code. Federal ID# 31-1239492